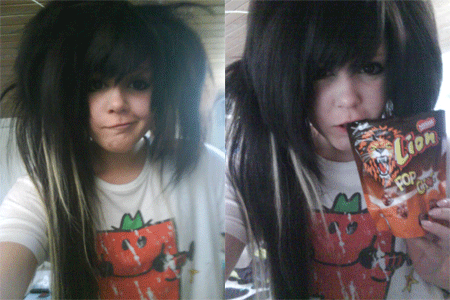 <-- Will this picture stop people from asking how my hair get so big?
Backcombing is messy XP



This weekend was busy

, but one of the best I've had in a long time!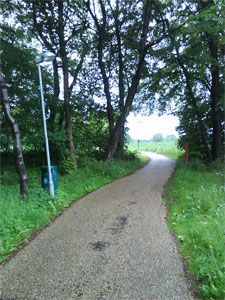 For everybody who says I live where only farmers do.
This is the road to Mari's place XP
Friday Mari hosted a BBQ,
nam nam nam
, and I got to meet new and interesting people.
Of course all of them with that.. nothern... thing, that we got up here where I live XD
Very special indeed.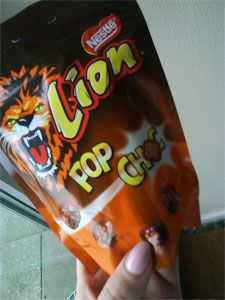 And I got these! OMIGOSH SO NOM NOM! I can't believe it!
and heey,
high five for me getting hit on!
no . . ? I was just fixing my hair.
why do I always get cornered by the scenekid-fetish-people x__x;; don't comment on that.
Anygays!
I went home around 2-3 am, Shiro joined me so he could get some sleep.
Since saturday =
CONCERT DAY
WOOP WOOP.
At Maku's place, getting ready.
The weather was bullshit though, so there weren't
NEARLY
as many people as the year before..
BUT,
almost all the people there
.. came because they wanted to see
the Lillith
XD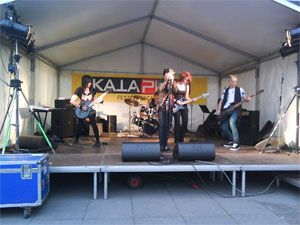 Only part I got, go check youtube for proper stuff
The only equipment screw-up was actually Shiro's mic, so it've definitely been one of the better concerts!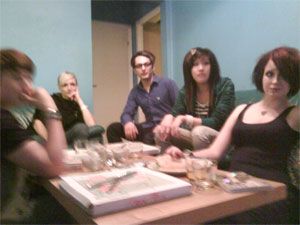 Watching Amin Jensen, danish stand-up comedian.
After the concert
Nashi, Schneider, Hayes, Hopy, Maku and myself went to Shiro's place
for pizza and just good time.
Though it ended up with me, Schneider and Shiro sitting talking all kinds of BS, since the others left and Nashi went to bed :3