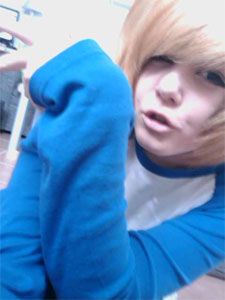 It's cold and windy outside.
It'll probably rain ;A;
Dun wanna! I wanna go get dinner with Hayes,
FUWARRH!
Yesh. Hayes is coming after school,, and
HOPEFULLY
I'll be able to make a video for YouTube.
Seriously. I need to pull myself together if I wanna become partner *sigh*
Aaand, as you probably have guessed.
I've started bleaching my hair
. I couldn't help it XD
So I've bleached it thrice and using silver shampoo from now on.
I hate the orange tones in it, but I do actually kinda like the yellow ones. . . .. . .
I've watched too much anime XD
But yeah. That's my new project and It's going well imo.